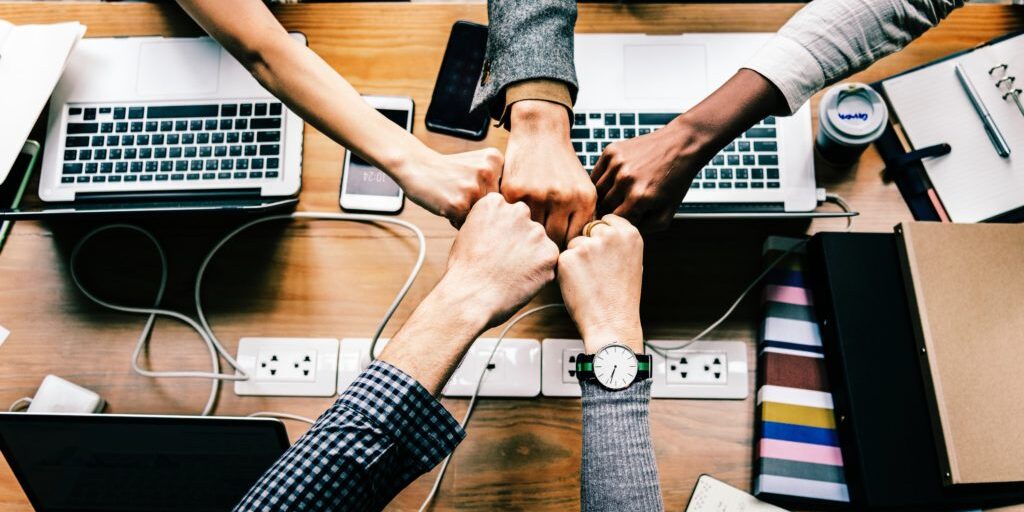 Who

 

a

re

we?
Innovations Accelerated are a group of high performing and talented individuals from diverse backgrounds with decades of experience in delivering innovations to corporate organisations. We are Entrepreneurs, Design Thinkers, IT Architects, Technologists, UX / UI Designers, Trainers and Facilitators who have worked with people from all levels of the organisation from frontline staff to C-level executives.
We have hands on experience working and partnering with corporates, government, NFPs, small / medium businesses, entrepreneurs, start-ups and educational institutions. This means we bring you both breadth and depth of experience and expertise to help you solve your most challenging business problems.
What we believe
Challenge the status quo – We are unconventional, creative and wired to challenge the status quo. We are committed to help organisations find answers to their most challenging business problems.
Empathic in our approach - Seeking to understand and always put ourselves in the customer's shoes. We strive to be authentic and genuine in all our interactions and engagements. We believe that the best innovations come from a deep understanding of the world and needs of the people we are solving for.
Positive Family Spirit - Friendly, passionate, vibrant, engaged, inclusive and fun. We seek to have a positive influence on each other and our customers, seeking to bring the best out of everyone.
WOW service – We seek to provide consistent, quality outputs that exceeds customer expectations. We are skilled in our craft, but constantly seek to refine and sharpen what we do, we have a strong work ethic and give of our best every day for every engagement.
Respect for all people - We treat others the way we would want to be treated ourselves. We are respectful of everyone regardless of race, colour or creed.
Building Connections - We are  hospitable, warm and inviting team that connects people and teams. We believe that innovation comes from the power of diversity of thought and genuine collaboration.
Values - Values are complex, however we can all sense them clearly, and as a team we have joined together with a belief in doing the right thing, helping others, and doing so ethically.
Meet Our Team
Accelerate Innovations with the help of people who have done it.
Eddy is an Innovation leader with over 20 years corporate experience in innovation, consulting, product management, customer experience and sales. He is passionate about Human Centred Design and leveraging the wisdom and creativity of a collective to create purposeful Innovations to meet real customer needs.
Eryk is a change agent. With over 10 years experience helping corporates innovate.  He brings an energetic and inspired approach, that not only brings out the best in people but gets us to look at the world differently.
Aurelie is a corporate lawyer with strong business acumen. She has over 15 years international experience working across both civil and common law in global jurisdictions - she is leading local and international initiatives on Ethics and AI.
Nikesh is an experienced technologist, innovator, and leader - and in over 20 years has been involved with some of the industries' leading and famous innovations in both large corporates and startups.
Contact us today!
For more information or a simple chat ... feel free to contact us today: