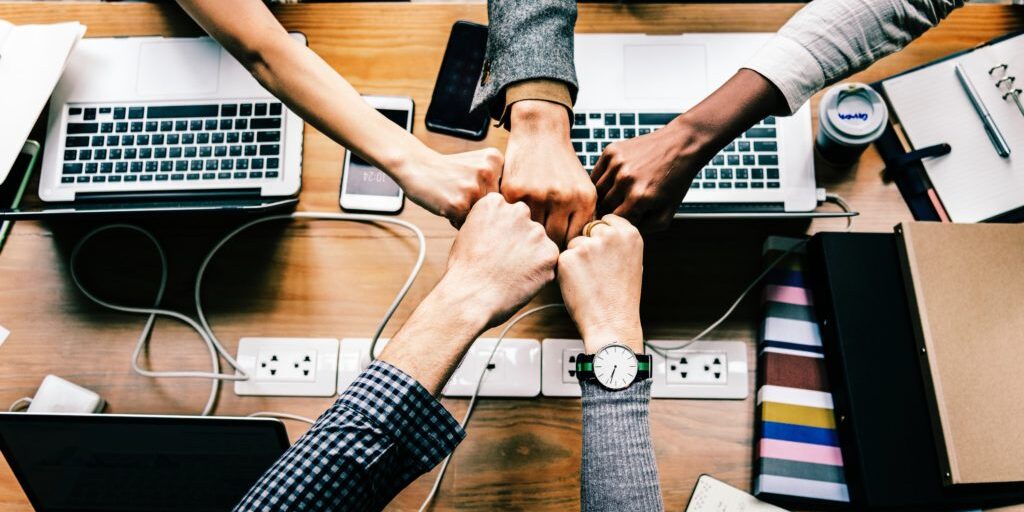 Who

 

a

re

we?
Innovations Accelerated exists to help organisations solve complex problems and develop innovative solutions through the power of Human Centred Design and the possibilities of emerging technologies.
𝗪𝗲 𝗽𝗿𝗼𝘃𝗶𝗱𝗲 𝘀𝘁𝗿𝗮𝘁𝗲𝗴𝘆 𝗮𝗻𝗱 𝗶𝗻𝗻𝗼𝘃𝗮𝘁𝗶𝗼𝗻. Have an idea but don't know where to start? Not sure if it's even possible, or if there's any demand? We assist with business development while maintaining meaningful, long-term relationships with our clients.
𝗪𝗲 𝗱𝗲𝗹𝗶𝘃𝗲𝗿 𝗽𝗿𝗼𝗷𝗲𝗰𝘁𝘀 𝘁𝗵𝗮𝘁 𝘀𝗼𝗹𝘃𝗲 𝗴𝗲𝗻𝘂𝗶𝗻𝗲 𝗽𝗿𝗼𝗯𝗹𝗲𝗺𝘀. From dashboards to statements of work, we build data-driven solutions that utilise emerging technology. We challenge assumptions, conduct customer research, measure prototype viability, mitigate risk, and navigate regulation. In other words, we are by your side from ideation through to completion.
𝗪𝗲 𝗮𝗿𝗲 𝗱𝗲𝘀𝗶𝗴𝗻𝗲𝗿𝘀 𝘁𝗵𝗮𝘁 𝘂𝗻𝗱𝗲𝗿𝘀𝘁𝗮𝗻𝗱 𝘂𝘀𝗲𝗿 𝗲𝘅𝗽𝗲𝗿𝗶𝗲𝗻𝗰𝗲. Customer experience is crucial to unlocking the full potential of your solution.
𝗪𝗲 𝘂𝗻𝗱𝗲𝗿𝘁𝗮𝗸𝗲 𝗱𝗲𝘀𝗶𝗴𝗻 𝘁𝗵𝗮𝘁 𝗰𝗮𝗽𝘁𝘂𝗿𝗲𝘀 𝗮𝗹𝗹 𝗲𝗹𝗲𝗺𝗲𝗻𝘁𝘀 𝗼𝗳 𝗮𝗻 𝗲𝘅𝗽𝗲𝗿𝗶𝗲𝗻𝗰𝗲. That means looking backstage and examining processes, employees, partners, and more. From there, we can identify opportunities and provide tailored, cutting-edge recommendations.
At the heart, it's about helping business leaders to help others – their customers, or their teams. Often this means exploring the unexplored, articulating what hasn't been said, noticing what hasn't been noticed.
If you're ready to accelerate innovation in your business, get in touch today. We can help you reach your a-ha moment.
Meet Our Key Team
Accelerate Innovations with the help of people who have done it.
Eddy has over 22 years' experience in various public and private sector roles including Service Design, innovation, consulting, product management and customer experience. He is passionate about Human Centred Design and leveraging the wisdom and creativity of a collective to create purposeful innovations, products and services to meet real customer needs.
Eryk is a Human Centred Design advocate with 10+ years of project delivery experience and a keen interest for experimenting with technology. Eryk has extensive experience in designing, shaping and delivering customer centric solutions. Eryk is very passionate about discovering and exploring solutions that make a real difference and have real impact to people and the world around us.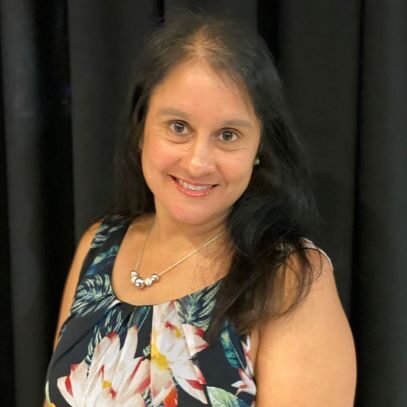 Sandra Ku
Sandra has a Bachelor of Teaching degree and over 20 years of experience in teaching and designing learning and course curriculum. She is passionate about making learning engaging and fun for participants and uplifting people's capabilities particularly in the area of Human Centred Design.
Sandra is an organiser and has great attention to detail to ensure participants have a great experience and workshops run smoothly and to plan.
Nikesh is an innovative technology leader with a background encompassing architecture, strategy and driving transformational change within leading Banking/Finance and Government organisations. He has a strong track record in architecting some of Australia's largest technology programs, driving significant change across people, processes and diverse technologies.
Contact us today!
For more information or a simple chat ... feel free to contact us today: